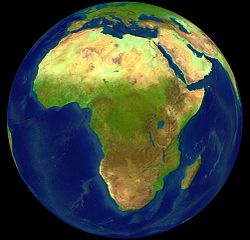 As a Goodwill Ambassador, Tunde Folawiyo as well as other participants is increasingly involved in nurturing tourist relations with other global networks.
The African continent is home to some of the world's most beautiful landscapes. With a host of extraordinary coastlines, mountain ranges and deserts, Africa has long been sought after as one of the world's premiere tourist destinations. The overwhelming beauty of such travels inspires millions yearly, each forever impacted by the sights beheld.
Kilimanjaro National Park, Tanzania
While Everest undoubtedly holds the title of the world's most famous mountain, Kilimanjaro comes very close. This ginormous volcanic rock contains three peaks and at 19,341 ft. high, presents a grueling physical challenge to anyone hoping to proudly scale its terrain. Breath-taking to behold, Kilimanjaro National Park is one of Africa's most lovely landscapes.
Giza Pyramids, Giza, Egypt
The Giza pyramids are among Earth's most revered accomplishments. Fascinating and rich, and pouring with cultural history, the Giza Pyramids are a wonder and have long served as one of the world's most visited tourist attractions. Enormous structures like The Sphinx and scores of ancient tombs are among Egypt's most famous landmarks. Visiting the Pyramids is like taking a stroll through history.
Masai Mara, Kenya
Masai Mara boasts one of the continent's most luscious landscapes. One of the world's premiere wildlife spots, Masai Mara sees an annual migration of animals, making it the perfect destination for those wishing to catch a glimpse of nature's most interesting creatures. The migration of the Wildebeests to and from the Mara to Tanzania's Serengeti serves as one of Africa's most widely visited tourist attractions.
Fish River Canyon, Namibia
Comparable to the world's most famous tourist destination, The Grand Canyon, Fish River Canyon in Namibia is truly a sight to be seen. Although it is smaller in size than its North American counterpart, Fish River Canyon is also less crowded, making it the ideal spot to bask in the vastness of Earth, combining natural beauty with a calm and peaceful meditation spot.
Cape Town, South Africa
One of Africa's most visited tourist havens, Cape Town boasts mountains, stunning beaches and a variety of local businesses that attract patrons from all over the world. A good climate and well-developed infrastructure put Cape Town among the continent's most lucrative locations. For those who wish to participate in a bit of cultural history, Robben Island is a short ferry ride away. Although immensely significant, the jail where Nelson Mandela was held for 27 years is forever cemented in the country's past. Contrastingly, Kirstenbosch National Botanical Gardens, a beautiful gathering of some of the world's most gorgeous plant life, is also one of the area's most visited spots. Many African citizens, like businessman and philanthropist Tunde Folawiyo, know that travelling to Cape Town to bask in its many visual delights is simply a wonder.
There are a plethora of historical activities and cultural delights to be enjoyed by any individual, including the likes of Tunde Folawiyo. As Africa begins to develop vastly as a country, the earlier ongoings help all to understand exactly what native Africans have witnessed throughout.