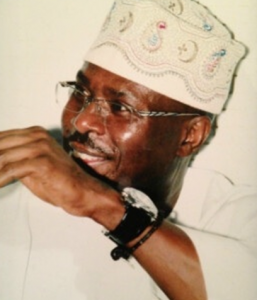 A constant source of advocacy for the exploration of Nigeria's lucrative energy sector, Tunde Folawiyo has long held significant roles in strengthening this area of business for the country and Africa as a whole. As CEO and Group Managing Director of the Yinka Folawiyo Group of Companies, a vibrant conglomerate with global business interests spanning various industries, Tunde Folawiyo continues to contribute a unique business perspective toward the advancement of Nigeria's petroleum industry.
In 1989, to further promote the expansion of West Africa's energy sector, Tunde Folawiyo founded Folawiyo Energy Ltd., a subsidiary of the Yinka Folawiyo Group of Companies. Through this new initiative, Folawiyo Energy Ltd sought out to embark on the construction of a "world class" petroleum storage facility located in 2004. Today, the facility throughputs approximately 30% of the nation's premium motor spirits. Further cementing his advocacy of encouraging the growth of Nigeria's energy sector, Tunde Folawiyo also currently serves as the Vice President of Nigeria Association of Indigenous Petroleum Explorers & Productions (NAIPEC), a position he has held since 1996.
Tunde Folawiyo's education has undoubtedly paved the way for his work as an entrepreneur and his commitment to encouraging education in today's youth. Tunde Folawiyo currently sits on the board of various educational institutions, providing a unique perspective toward improving conditions for students both in Africa and abroad. With his membership of the esteemed Global Advisory Board of the African Leadership Academy, Tunde Folawiyo further demonstrates a passion for fostering our next generation of leaders. Tunde Folawiyo is also a fellow of the Duke of Edinburgh's World Fellowship, a global network of philanthropists dedicated to inspiring youth development. As a graduate of the London School of Economics and the 2010 recipient of the African Leadership Award, Tunde Folawiyo continues to make an impact in various collegiate institutions. In 2001, he was appointed a member of the Governing Council of the Lagos State University, and by the Lagos State Government, a role he still holds today. Tunde Folawiyo also sits on the Board of Trustees of the Crescent University in Abeokuta, a university from which he was awarded an honourary doctorate degree in Business Administration in 2010.
Tunde Folawiyo displays a motivation to further Africa's ongoing relations with other countries by serving as a Goodwill Ambassador, Honourary Citizen of the city of Houston and Honourary Consul of Barbados, all key roles of great significance in strengthening Africa's ties with other thriving global networks.