Cape Town is a city often frequented by many, including Tunde Folawiyo; its laidback atmosphere and beautiful scenery make it an ideal holiday destination. Home to an abundance of spectacular beaches, it's often hard to choose just one. However, if you're in need of a relaxing day out by the coastline, and want to paddle, swim and sunbathe in peace, there's no better place than Oudekraal, a secluded, serene beach which very few tourists are aware of.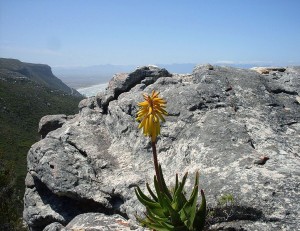 Whilst it may lack the glamour of Clifton or Camps Bay, Oudekraal has its own charm; hidden inside a cove, and surrounded by beautiful milkwood trees, it is shielded from chilly breezes, and has plenty of space for sunbathing. There is also a lovely little grassy area on which you can enjoy a picnic. This area is both spiritually and historically significant to the locals, as it was used as an outdoor refuge during the 1700s for those who had escaped from colonial authorities.
As a result, the beach is a respected area, and whilst residents love to come here for a stroll or a quick swim, it is rarely, if ever used for crowded events like beach parties. Because of the boulders which lie along the coastline here, the waves here are gentle enough to allow for year-round swimming. If you're feeling more adventurous, you can also try your hand at scuba diving; many divers travel to Cape Town specifically to explore a site known as Justin's Caves. Inside you'll find a wealth of ascidians, sea fans, corals and sponges, as well as a shipwreck, called Het Huis te Kraaiensteing, which has remained submerged in the waters here for over 316 years.
If you prefer brisk air and invigorating walks, a trip to Table Mountain is advised. Anyone who, like the travel fanatics such as Tunde Folawiyo, takes regular trips to Cape Town, will be familiar with this spot. Its name was given to it, due to the tablecloth-like clouds which continually pour over its flat 3km plateau. There are several hiking trails here, some of which will take you through dense indigenous forests, such as Afromontane. This wooded area houses an exceptionally diverse range of flora, including granite and sandstone fynbos, two endangered forms of vegetation.  Upon reaching the top, you'll be treated to spectacular views of the city itself, as well as of Lion's Head and Devil's Peak.