Many travel enthusiasts, including Tunde Folawiyo, visit Cape Town on a regular basis. This is a city which has something for everyone; whether you prefer to spend your holidays exploring galleries, trekking up mountains, learning about the history of South Africa, or simply lounging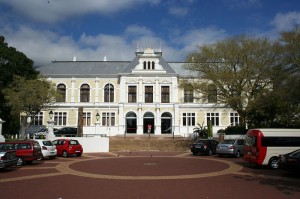 about at the beach, you certainly won't be stuck for something to do during a trip to this amazing city. Here, we discuss a couple of Cape Town attractions which will appeal to anyone with an interest in history, archaeology, or oceanic diversity.
The first is the South African Museum; established in 1825 by Lord Charles Somerset, this is one of the country's oldest scientific institutes. Located in the Company's Garden, its setting is, in and of itself, a good reason to visit; surrounded by rose gardens, pear trees, ponds and aviaries, it's a beautiful place to while away an afternoon.
However, history enthusiasts will probably be more intrigued by what's inside the museum. The building houses a vast collection of South African anthropological and natural history exhibits (both temporary and permanent). In total, there are over 1.5 million scientific specimens, many of which have existed for at least 700 million years.
You can expect to find a wide variety of ancient, but well-preserved insect and fish fossils here, as well as a whole host of tools and clothing created by humans over the course of the last 120,000 years, with separate collections for the Sotho-Tswana and Nguni peoples. There is also a fascinating exhibit of Karoo fossils; these reptilian creatures existed 250 million years ago, and bear a striking resemblance to dinosaurs.
Those with a love of all things aquatic may prefer a trip to the Two Oceans Aquarium. This was opened to the public 19 years ago, and has become one of Cape Town's most beloved  attractions. Anyone who, like Tunde Folawiyo, visits this city regularly, will probably be familiar with it. There are approximately 3,000 oceanic creatures housed inside its seven galleries, and the enormous viewing windows provide you with plenty of room to observe them all, even during busiest times of the year.
Some of the most interesting exhibits is the I&J Predator, which features stingrays and sharks; those who are lucky to have an Open 1 diving qualification – and are brave enough- can actually dive inside these waters. Other must-see sights include the beautiful underwater kelp forest, which houses hundreds of fish shoals, and the Oceans of Contrast, a gallery in which the creatures of the Indian and the Atlantic Oceans meet.